Alaska Reef Ball Projects
Scroll Down for Links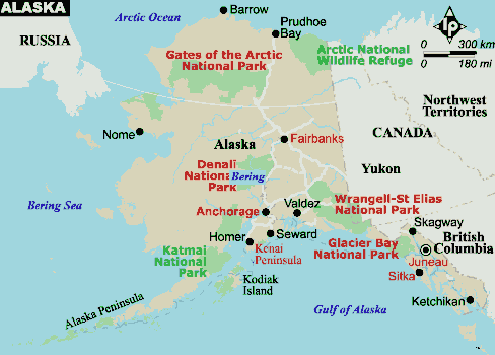 Contacts for Alaska
Christopher.A.Hoffman@poa02.usace.army.mil interested in a possible project for Unimak Island (the first Island on the Aleutian Chain)

Mark_Schroeder@fws.gov Mark_Schroeder@fws.gov "I work for the Ecological Services Division which
is largely responsible for assessing impacts of federal civil works projects and recommending mitigation projects throughout southcentral Alaska and the Aleutian Islands. I have often thought that the Reef Ball system would have applications in Alaska to mitigate for marine habitat losses, but am unaware of any projects using these devices in Alaska. Reefs have been created, often by scattering shot-rock from a barge onto the sea floor, with limited ecological benefits. The resource and development agencies in Unalaska are largely unaware of reef construction technology and I am investigating the potential for using Reef Balls to mitigate for a project in Alaska.
Update: May 2005...project in final planning stages for summer/fall 2005.

Ed Harman, D&S Concrete inc. in Anchorage Alaska . dsconcrete@gci.net. Phone-907-349-6031
Glenn "Ole" Olson
General Construction Company
19472 Powder Hill Place NE
Poulsbo , WA 98370-7466
www.generalconstructionco.com
glenn.olson@kiewit.com
Phone 360-779-3200
Mobile 360-340-1087
---
<Back to World Map (use browser back for one level back)
---
Copyright 1995 - 2003, RBDG, Ltd. all rights reserved. See brochure page footer for information on patents, copyrights, trademarks and service marks referenced, but not indicated, on this page. Other pages we maintain: Reef Ball Shared Resources, Reef Ball Foundation, La falda