Anguilla Reef Ball Projects
Scroll Down for Links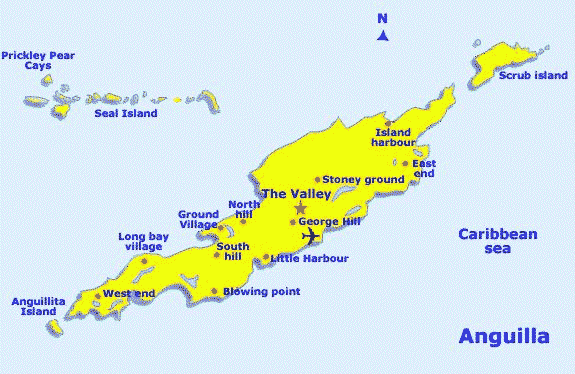 No Reef Ball in Anguilla at this time, however their has been interest in a submerged breakwater reef ball project for use at the Cap Juluca resort. www.capjuluca.com.
Other Information
Robin D. Ricketts
Ricketts & Associates Ltd
USA Tel: (239) 352 9235
USA Fax: (305) 513 5708
Mobile USA (239) 298 2229
Mobile Europe: (011 44) 780 159 1327
Mobile Anguilla: (264) 235 6255
e-mail : rdricketts@mindspring.com

---
Authorized Contractors for the Area

For more information, call or write to:
San Juan, Puerto Rico 00919-0725
Tel: (787) 783-2477 / 783-9490
Att: Rafael Semidei, President
Sonja Newhouse, Vice-President
Ecoturismo Mundial Y Proyectos Ambientales (World Ecotourism & Environmental Projects Co.)
PO Box 3315
Calle B #6, El Vergel
Santo Domingo, Dominican Republic
(809) 699-0996 or Fax (809) 591-3665 or Cell (809) 301-5148
E-Mail: miguel@reefball.com
Reef Innovations, Inc. (RI) is a worldwide mobile, authorized, licensed and insured Reef Ball Contractor providing turnkey construction and delivery of Reef Ball products worldwide. RI also offers Reef Ball mold training and finished module inspection services. Check our Website for more information.
Reef Innovations
2415 McMichael Road
St. Cloud, Fl 34771
larry@reefball.com
Cell: (941)650-2519
Home: (407) 957-5821

<Back to World Map (use browser back for one level back)
---
Copyright 1995 - 2003, RBDG, Ltd. all rights reserved. See brochure page footer for information on patents, copyrights, trademarks and service marks referenced, but not indicated, on this page. Other pages we maintain: Reef Ball Shared Resources, Reef Ball Foundation, La falda