Belize Reef Ball Project(s)
Scroll Down for Links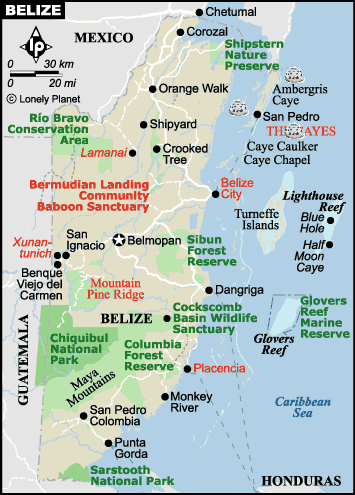 San Pedro Sun - Reef Brief: "Reef Balls - Repairing the Coral Reef Ecosystem (Reef Briefs, Green Reef, Ambergris Caye, Belize)
San Pedro Sun, Feb 2000, Reef Brief - by Ann Hayden - Reef Balls - Repairing the Coral Reef Ecosystem
Hol Chan Marine Reserve Management Plan (Reef Ball Sections)
Note: The Belize tourist guide association received a grant from the UN Development Program to do Reef Balls, and the Reef Ball Foundation provided them with molds, but the tourist guide association did not pay the invoice due which included molds, shipping, and training expenses. We suspect the money was kept by "Hustler Divers," Billy Leslie who led the project and refused to return phone calls/emails. The molds in Belize therefore do not have valid copyright licenses and cannot legally be used until the bill is settled. Anyone that uses these molds could be held legally liable for copyright infringement.
Mold Owners
2 Bay Balls, 2 Pallet Ball, and 2 Reef Ball mold systems were sent to the Belize Tourist Guide Association 1/99. These molds are property of the Reef Ball Foundation.
<Back to World Map (use browser back for one level back)
---
Copyright 1995 - 2003, RBDG, Ltd. all rights reserved. See brochure page footer for information on patents, copyrights, trademarks and service marks referenced, but not indicated, on this page. Other pages we maintain: Reef Ball Shared Resources, Reef Ball Foundation, La falda