Guam Reef Ball Projects
Scroll Down for Links Scroll Down for Links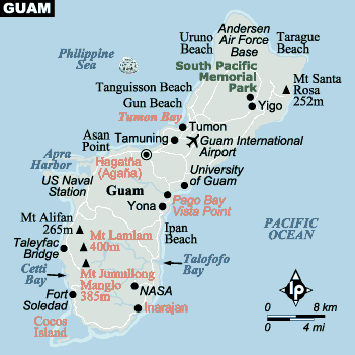 In Sept. of 1997 Atlantis Submarine of Guam bought one Reef Ball mold for use around their submarine tourist operations.
Spring 2003...just completed a comprehensive inventory of the marine biodiversity of Guam, and to a
lesser extent, of the Mariana Islands. Each marine species known to the authors from the island(s) is listed, and specimen, literature, and/or photo voucher information given. Of the 6172 species listed,
5640 are recorded from marine, mostly reef, habitats in the Marianas. Photo vouchers are listed for 1283 species; these will be available on a web site and CD-ROM in about 6 months, with major expansion planned in the near future. The checklist is published as a double-volume issue of Micronesica (see below for table of contents), and is available for the subscription price (for pricing, see: http://www.uog.edu/up/micronesica/Ordering.htm for volume 34 and double that for double-volume issue; sold by University of Guam and University of Florida, both educational institutions). If interest warrants during the next week, we can make a longer print run. Please
email Tina Bell (tbell@flmnh.ufl.edu) if you are interested in getting a copy.

---
<Back to World Map (use browser back for one level back)
---
Copyright 1995 - 2003, RBDG, Ltd. all rights reserved. See brochure page footer for information on patents, copyrights, trademarks and service marks referenced, but not indicated, on this page. Other pages we maintain: Reef Ball Shared Resources, Reef Ball Foundation, La falda