Reef Ball Activities in Newfoundland
Scroll Down for Links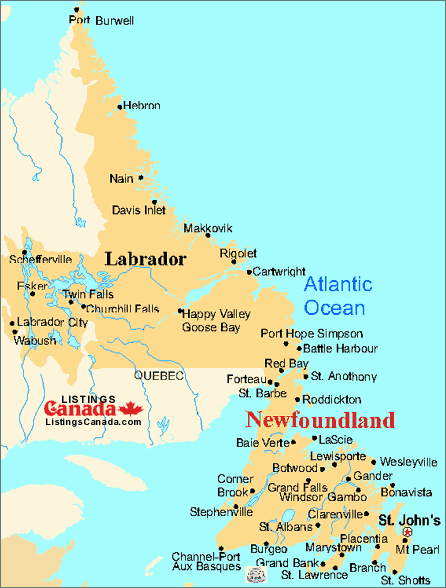 The Newfoundland Lobster Enhancement Research Project

Related Newspaper and Magazine Articles:
Canadian Residents Abroad Magazine, Fall 2001, "Farming Coral Striving to Revive the Underwater Rainforest" (.pdf format)
Video Clips:
| | |
| --- | --- |
| RBDG | Gabereau! (As in Vicky Gabereau, the famous Canadian talk show host). A 10 minute interview with Reef Ball's President Todd Barber. This one is really good! See some exciting footage of Reef Balls in COLD water! (5.5 mb, 12 minutes) |

Governmental Artificial Reef Coordinators:
There is not an official artificial reef representative in Newfoundland at the present time.

<Back to World Map (use browser back for one level back)
---
Copyright 1995 - 2003, RBDG, Ltd. all rights reserved. See brochure page footer for information on patents, copyrights, trademarks and service marks referenced, but not indicated, on this page. Other pages we maintain: Reef Ball Shared Resources, Reef Ball Foundation, La falda