Oman Reef Ball Projects
Scroll Down for Links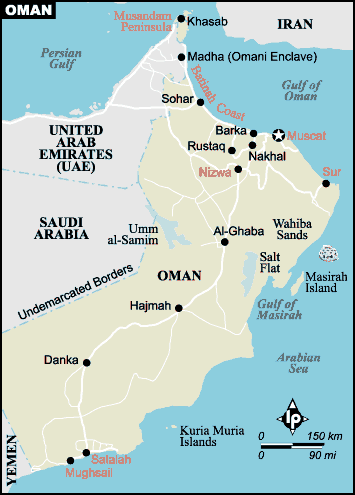 Mold Owners
Petroleum Development Oman, Nic Heymans (CSM/11), PO Box 81, Muscat, Sultanate of Oman received one Pallet Ball mold system through the Reef Ball Foundation's Reefs Around the World Grant Program with a license for unlimited use by the Ras al Hamra Sub aqua club projects ONLY. (No commercial uses) on 04/23/1998. Pictures show that a Lo Pro and Bay Ball mold was also used by the club. We don't have a record on these molds.
Other Information:
Ras al Hamra Sub Aqua Club
This private club for Petroleum Development Oman workers offers BSAC Special Branch 1299S diving. Members are able to take guests.
Tel: ++968 677 577
"PDO sponsored a project, executed by the Ministry of Regional Municipalities and Environment and Sultan Qaboos University, to promote the growth of coral reefs south of Fahal Island"
---
Authorized Contractors for the Area

Kuwait Reef Ball Company


P O Box 29643
Safat 13157, Kuwait
Tel: 00 965 2465962/9385681
Mike Symns – General Manager
Email: info@kuwaitreefball.com
Company for integrated sea and coastal research and authorized Reef Ball Contractor
MariLim
Dipl.-Biol. Thomas Meyer
Wischhofstraße 1-3, Building 11
24148 Kiel
Germany

FON: +49 (0) 431 72070 81
FAX: +49 (0) 431 72070 85

Email: marilim@reefball.com
<Back to World Map (use browser back for one level back)
---
Copyright 1995 - 2003, RBDG, Ltd. all rights reserved. See brochure page footer for information on patents, copyrights, trademarks and service marks referenced, but not indicated, on this page. Other pages we maintain: Reef Ball Shared Resources, Reef Ball Foundation, La falda