Spain Reef Ball Projects
Scroll Down for Links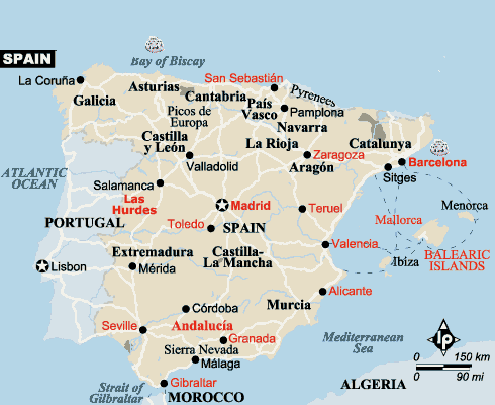 barcelonaraw
| Total images: 100
Aug 2003 Construction and Training of Reef Balls in Barcelona, Spain and some siteseeing photos too.
Best Innovative Project 2001: Armas Y Soria, Proyectos Y Obras (ASPO), Oviedo, Spain, North Atlantic Sea This project built smaller Lo-Pro Reef Balls widely spaced in 300 feet deep water at a specific geological point where an upwelling occurred. The design was specifically geared to a bottleneck in the life cycle of the Hake fish. Larger reefs would attract Hake predators and closer reefs would encourage them to leave the bottom dwelling cycle too soon for higher survival rates. The innovation was the combination of the field of geology and marine biology to unlock a bottleneck in a species that is considered commercially important.
City of Barcelona Project. Barcelona is ordering 2 Ultra Ball molds and ASPO is initially producing 25 Ultra Balls for Barcelona...afterwards, the molds will stay with the city for future projects. (Photo of Casting Area for Reef Balls)
Mold Ownersn
ASPO Owns a set of contractor molds from 12/2000
ASPO was sent 2 Ultra Ball Molds (ordered 06/07/2003 ) for Re-sale to the City of Barcelona under a direct license agreement from Reef Ball Foundation Inc. Services Division to the City of Barcelona for city use only.
Coordinates of Reef Balls in Spain
Authorized Contractors

Armas y Soria, proyectos y obras, S.L.

Reef Ball Authorized Contractor, Spain.

Winner of 2002 Reef Ball Foundation Award, Best Scientific Project

Luis Manuel Álvarez Fernández-Soria
C/ Capitán Almeida, 28. 1º Izda.
33009 Oviedo
Principado de Asturias.
ESPAÑA
Phone: 34-98 5206379
34-98 5519337

E-mail: BARBARROJA1@terra.es


---
<Back to World Map (use browser back for one level back)
---
Copyright 1995 - 2005, Reef Ball Foundation, Inc. all rights reserved. See brochure page footer for information on patents, copyrights, trademarks and service marks referenced, but not indicated, on this page. Other pages we maintain: Reef Ball Shared Resources, Reef Ball Foundation, La falda