Sri Lanka Reef Ball Projects
Scroll Down for Links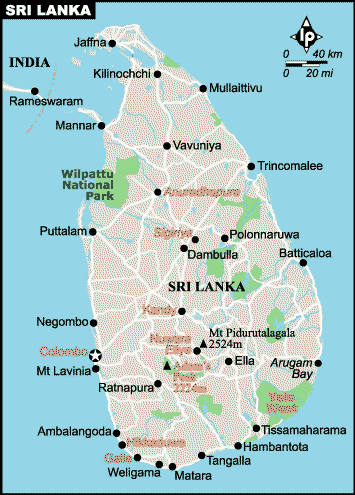 Video of Tsunami Memorial Project (Very Good but large, 32 megs so expect a slight buffering delay on broadband)
Request for Funding of Tsunami Memorial Project
Scuba diving project that may expand to Reef Balls
In May 2005, another opportunity arose. A different colleague from the consumer technology industry contacted Kelly about taking part in a scuba project in Sri Lanka.

A team of scuba dive masters, collectively known as ScubaPOP!, is already there, donating its professional expertise to help the friendly coastal village of Madiha, in the district of Polhena. Many of the people, homes and jobs in this southwestern tip of the country succumbed to the tsunami. To this day, many of the children are still so traumatized, that they become physically ill just looking at the ocean.

The scuba project entails first surveying and documenting the damage to the coral reefs in the area to begin understanding and, eventually, re-propagating these precious eco-systems. The team of divers will then train selected survivors to become dive masters and create a viable dive-based tourism economy to replace economies lost during the tsunami.

The last aspect of this project, according to Kelly, is to engineer an underwater memorial dedicated to the lives lost in the area during the tragedy. "We feel the memorial will not only allow the local people and our team to honor the victims, but also provide a destination for future dive visitors to pay their own respects," said Kelly.

"We hope this project will help the people in Madiha regain their trust in the ocean, which has provided the primary means of sustenance for many years," he added.

Kelly's role in the project will include photographing the reef underwater as the divers survey the damage and writing about their activities. He plans to send regular updates on an online blog as well as seek some freelancing assignments for magazines such as SportDiver and Scuba Diving Magazine.

"No one is being paid for it, we're all just trying to get over there and do what we can with whatever equipment we can get: fins, masks, training manuals and larger equipment, such as air compressors," said Kelly.

They have the support of Underwater Safaris, one of first dive organizations in Sri Lanka, created by science fiction writer Arthur C. Clark, who helped Stanley Kubrick write the screenplay for "2001: A Space Odyssey."

The Indian Ocean Marine Affairs Cooperation, as well as private companies in Denmark and Mexico, have also shown their support. The government of Sri Lanka is aware of the project, but the foreign minister of Sri Lanka was recently assassinated, and the area has in the past has been rife with civil unrest due to religious differences.


Other Information
Hasith W. hasith@informatics.lk (interested in being an authorized contractor, has erosion problems) 2/03
Koen Broker
ARCADIS Euroconsult
Associate expert
Coastal Resource Management Project
Component A: Coastal Environment and Resource Management
Madiha Memorial Contacts
Kirk@MailmanChina.com <Kirk@MailmanChina.com>
'vladimir soto' <vladimir.sotoh@gmail.com>
'Francesca Koe' <fkoe@earthlink.net>
'S Quiroz' <animanueva@hotmail.com>
<memorialsrilanka@gmail.com>
---
Authorized Contractors for the Area
Reefball Asia Sdn Bhd (524586-M)
10-1 Jalan SL 2/2, Bandar Sungai Long, 43000 Kuala Lumpur, Malaysia
reefball@reefballasia.com
<Back to World Map (use browser back for one level back)
---
Copyright 1995 - 2005, Reef Ball Foundation, Inc. all rights reserved. See brochure page footer for information on patents, copyrights, trademarks and service marks referenced, but not indicated, on this page. Other pages we maintain: Reef Ball Shared Resources, Reef Ball Foundation, La falda