St. Johns County Reef Ball Projects
Scroll Down for Links Scroll Down for Links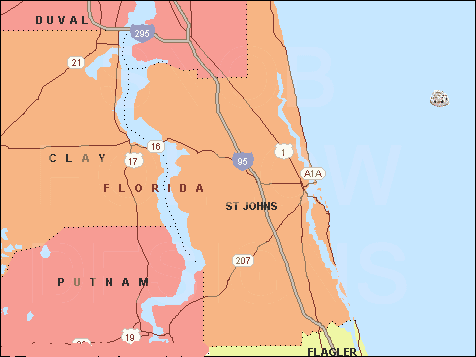 August 2002 Sea Explorer Project, St. Augustine, Florida monitoring photos
"Hello ! I am junior at SAHS and a member of the Sea Explorer program with Phil Stewman . This year our Oceanography class's focus has been Reef Ball. In May of 99 our class began the steps for this project. Scuba certification, pool sessions, spring dives and open water dives were what our summer was about. Mr. Stewman has dedicated his life to this project and his students. He has been working on this for about 10 years and now that Reef Ball has come to St. Augustine and allowed the students to participate it's all falling into place for him. Out of the 60 hard working students Mr. Stewman teaches in the Oceanography program he choose 4 students to drop the first Reef Balls off of St. Augustine; Callie Simon (11th), David Austin (12th) ; Tim Haire (12th) and; me, Brittney Crosby (11th). I just wanted to thank Reef Ball on be half of Mr..Stewman and all of the students in the program for this awesome learning experience that not only will we remember for the rest of our lives but we will be able to enjoy the experience. Thanks Reef Ball."
Brittney Crosby
St. Augustine High School.

Charles Hughes Kirbo Memorial Reef, Jacksonville/St. Augustine, Funded by Kirbo Trust.
-Coast Guard Photos of CHK Reef Deloyment
Artificial Reef Coordinators

SHORTY ROBBINS & CHUCK MOORE
901 POPE ROAD
ST. AUGUSTINE FL 32080
rrobbins@co.st-johns.fl.us
cmoore@co.st-johns.fl.us

GENE BURNS
895 STATE ROAD 16
ST. AUGUSTINE FL 32084
gburns@co.st-johns.fl.us

St. Johns County Reef Research Team, Inc.
Jim Netherton
9505 Oceanshore Blvd.
St. Augustine FL 32086

Coordinates of Reef Balls in the County
| | | | | | | | | | |
| --- | --- | --- | --- | --- | --- | --- | --- | --- | --- |
| DEPLOY DATE | REEFNAME | MATERIAL1 | LORAN1 | LORAN2 | LATITUDE | LONGITUDE | DEPTH | RELIEF | GPS |
| 6/30/2001 | HIGH SCHOOL REEF | MODULES CONCRETE REEFBALLS (8) | | | 3003.593 | 8106.338 | 60 | 4 | DGPS |
Mold Owners
Phillip H. Stewman (Teacher in St. Johns) put down a $1500 deposit on a set of molds that were owned by the Reef Ball Foundation and the Reef Ball Foundation Inc. Services Division on 06/01/1997 his deposit was returned on 12/18/1997.
School District of St. Johns County Florida, 40 Orange St., St. Augustine, FL 32084 acquired 1 Pallet Ball and 1 Bay Ball on 01/01/1998 as a one year annual lease through the Reef Ball Foundation's Reefs Around the World Grant Program.
The Reef Ball Foundation has extended the lease on all the molds used by the School programs above while Phillip Stewman was in charge of the Reef Ball project. Phillip Stewman left the School in June 2003 and the Reef Ball Foundation will soon pick up the molds for use in other active programs.
---
Authorized Contractors for the Area
Reef Innovations, Inc. (RI) is a worldwide mobile, authorized, licensed and insured Reef Ball Contractor providing turnkey construction and delivery of Reef Ball products worldwide. RI also offers Reef Ball mold training and finished module inspection services. Check our Website for more information.
Reef Innovations
2415 McMichael Road
St. Cloud, Fl 34771
larry@reefball.com
Cell: (941)650-2519
Home: (407) 957-5821

<Back to World Map (use browser back for one level back)
---
Copyright 1995 - 2003, RBDG, Ltd. all rights reserved. See brochure page footer for information on patents, copyrights, trademarks and service marks referenced, but not indicated, on this page. Other pages we maintain: Reef Ball Shared Resources, Reef Ball Foundation, La falda