Turks and Caicos Reef Ball Projects
Scroll Down for Links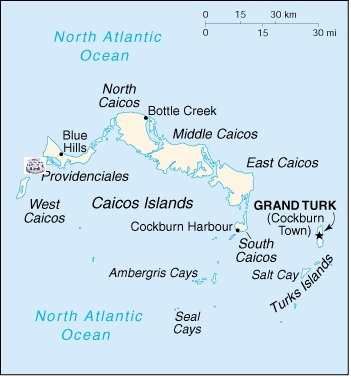 BEACHES Final Report 9/27/2007 (submitted by Reef Innovations)
REEF RELIEF,Turks and Cacios Island Magazine Feature Story By: Marsha Pardee Woodring,Updated Story with additional Photos
Artificial Reefs for Submerged and Subaerial Habitat Protection, Mitigation and Restoration by Dr. Lee Harris

Andrew Corton, Senior Planner, Johnston International Limited, Leeward Marina, PO Box 70, Providenciales, Turks & Caicos Islands, British West Indies, Tel: +649 946 4279 x250, Fax: +649 946 4483, Email: acorton@tciway.tc has proposed Reef Balls for projects in T&Cs.

Update, Dec 2001 "Both sets of trail markers went in during the summer--July /August and subsequent Bay ball deployments again have been in June/July time period. Documented spawns here are said to be late August time. We have gotten sets of Porites astreiodes (mustard) in this past year and also some Briereum (soft --corky sea fingers so things are looking better, even on the newer balls."

Snorkeling Trail below...
Other Information
"Marsha Pardee" <pardee@tciway.tc>
---
Authorized Contractors for the Area
Sea Systems
Sea Systems is an authorized contractor for the Turks and Caicos Islands. A division of PARDEE, Ltd., Sea Systems is a Turks and Caicos registered company with expertise in delivering coastal engineering and environmental enhancement projects in the marine science field. Their principals represent more than 50 years of experience working in the marine science field with institutional, governmental, non-governmental, and private sector interests.
In TCI:
Sea Systems
PO Box 43
Providenciales, TCI
649-946-5578
In USA:
Sea Systems
1674 Thumb Point Drive
Fort Pierce, FL 34949 USA
561-460-6965
<Back to World Map (use browser back for one level back)
---
Copyright 1995 - 2003, RBDG, Ltd. all rights reserved. See brochure page footer for information on patents, copyrights, trademarks and service marks referenced, but not indicated, on this page. Other pages we maintain: Reef Ball Shared Resources, Reef Ball Foundation, La falda