Join our Email Update List
Just enter your email address and hit submit
Or To Remove Yourself then use this Box
Ride Innovations Presents
Star Jumper: A Carousel Fantasy
ALL PROFITS FROM SALES ORDERED HERE DONATED TO REEF BALL!
Celebrate the magic and joy that surrounds carousel horses.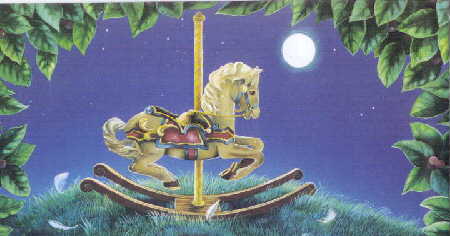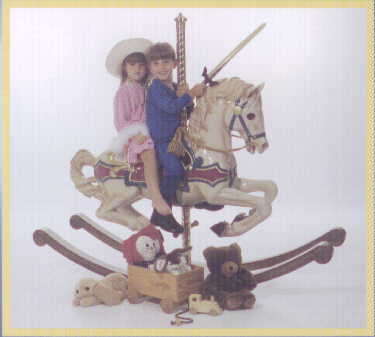 Unique in every way, ours is an actual merry-go-round carousel horse.
Our jumper-style horse has graced carnival merry-go-rounds for more than a decade. Designed in the classic style, the horse is carved with a "romantic side" which traditionally faces the outer edge of the carousel-thus the carver's embellishments, flair of the tail and mane appear on this side. Each horse has been meticulously handpainted, signed and numbered by our carousel artisit. It is manufactured from durable modern materials, ensuring it a place in your family for generations to come.
Imagine the warmth and nostalgia a carousel rocking horse will bring to your home.
We are delighted to present you with the opportunity to make one of these beautiful creatures part of your family while helping to save our ocean reefs. A gracious and timeless addition to any interior, our horse is certain to be the heart of the room it inhabits. Whether seen as a cherished heirloom, a tangible memory, a work of art or hours of fun for children, we are sure that you will be thrilled with our carousel rocking horse.
Height 59" Length 67" Width 20" Weight 110 lbs.
Lifetime Warranty!
For Information and Ordering Call 1-800-831-5731 and tell them you found them on the Internet at Reef Ball's Site.
Copyright © 1995, Ride Innovations, Inc. All rights reserved. Illustration by Holly Hannon. Design by Melinda Sirmans.