Pasco County Reef Ball Projects
Scroll Down for Links Scroll Down for Links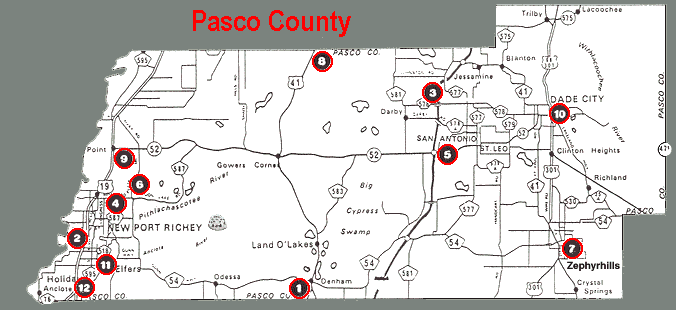 Well, the kids are trying...it's not really Reef Ball molds but they are calling them Reef Balls. They should have contacted the Reef Ball Foundation for a Reef Ball Mold Grant...maybe next time.
Artificial Reef Coordinators

MARTHA CAMPBELL
4111 LAND 'O LAKES BLVD., SUITE 202
LAND 'O LAKES FL 34639
pascoparks@3oaks.com
---
Authorized Contractors for the Area
Reef Innovations, Inc. (RI) is a worldwide mobile, authorized, licensed and insured Reef Ball Contractor providing turnkey construction and delivery of Reef Ball products worldwide. RI also offers Reef Ball mold training and finished module inspection services. Check our Website for more information.
Reef Innovations
2415 McMichael Road
St. Cloud, Fl 34771
larry@reefball.com
Cell: (941)650-2519
Home: (407) 957-5821

<Back to World Map (use browser back for one level back)
---
Copyright 1995 - 2003, RBDG, Ltd. all rights reserved. See brochure page footer for information on patents, copyrights, trademarks and service marks referenced, but not indicated, on this page. Other pages we maintain: Reef Ball Shared Resources, Reef Ball Foundation, La falda