Citrus County
Bay Ball Demonstration
Photo Gallery
A Bay Ball Construction Demonstration was conducted by representatives of the Reef Ball Development Group for officials and concerned citizens in Citrus County, Florida in April 1998. The demonstration Bay Ball can be viewed at Port Paradise Resort on the Crystal River. Call 800-443-0875 for directions.
---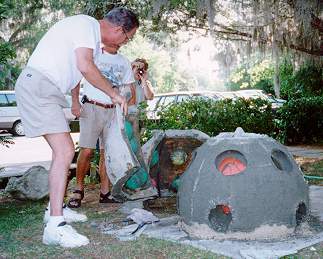 Sam Lyons unveiling the Bay Ball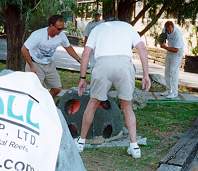 Larry Beggs explains the process to a (headless) Sam Lyons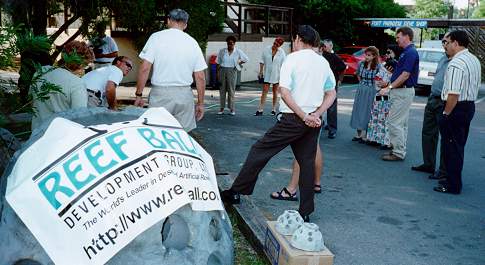 ...and the rest of the group.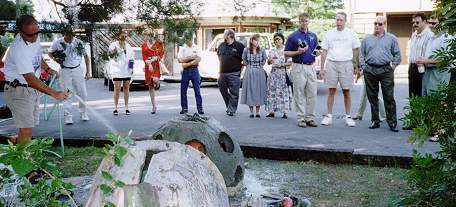 An audience of county and tourism board officals look on.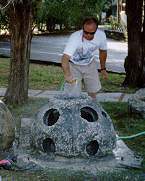 Larry Beggs puts the finishing touches on the
new Bay Ball exposing the surface texture.
---
Reef Ball Demo Team:
Larry Beggs
Todd Barber
Jay Jorgensen

Accomodations provided by Port Paradise Resort on the Crystal River. 800-443-0875

Photos submitted by Jay Jorgensen